The 360-degree feedback is the most common method for assessing the competence of managers. We will ask feedback from the colleagues, team members, direct manager, and the self. The survey helps identify the professional strengths and development needs of the managers, as well as to discover possibilities for improving the performance.
In order to receive feedback, we use Tripod's 360-degree survey method or develop a questionnaire in collaboration with the client, to include all the necessary competences. It can be based on an already existing competence model or principles describing managerial behavior in the organisation.
Each manager will receive individual feedback as a conversation with a Tripod Consultant based on their results report.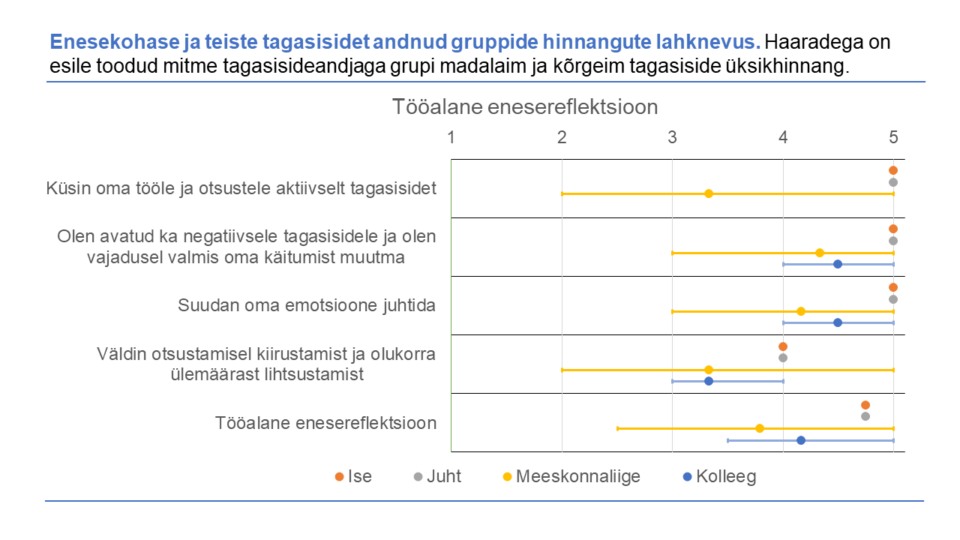 The main strengths and development needs will be put down in writing, followed by drafting an initial development plan. We suggest that each manager share their main results and development goals with their team, as well as draft a more detailed development plan and schedule with their manager. We are happy to also provide individual coaching to support the development of the manager.